7 Best Quick-Time-Event Fails In Video Games
Hope you can move quickly.
Quick-time events, or QTES, are often a hot topic of discussion in the video game community. Some players think they are poorly made and take you out of the game's world, but others seem to love them because they test your reflexes and make you feel like you have real control over a character without having to do much work.
On the other hand, QTE fails are something that everyone seems to enjoy because they are so funny when you don't respond to the messages on screen in time. From getting hit by cars to just losing your grip, the things that happen when you fail will often be more funny than frustrating.
Heavy Rain – The Covered Market Chase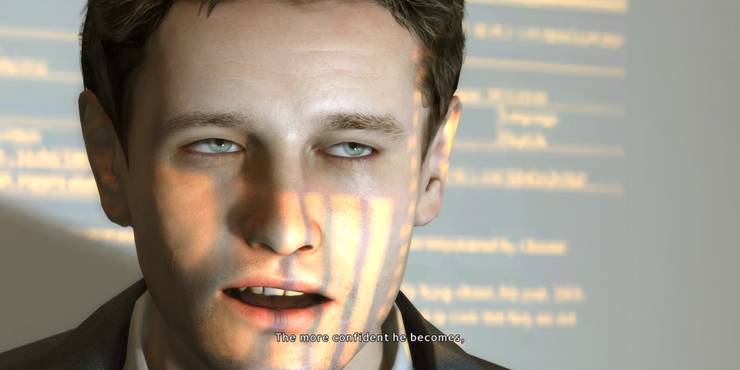 In Heavy Rain, you play as four main characters. One of them is Norman Jayden, a drug-addicted FBI analyst who has to look into a criminal known only as the "Origami Killer." In a later part of the game, Norman and his partner, Carter Blake, go to a food market to catch a suspect they've been looking into named Korda.
When Norman says he works for the cops, Korda runs away. This leads to a chase through the market. If you aren't quick enough to press the quickly flashing buttons, Norman can trip over fallen people, get hit by not one but two cars, bounce off doors, and even try to catch a chicken but fail. Even worse, if you fail too many Quick Time Events (QTEs), Korda will get away and you'll have to start the chase all over again.
Tomb Raider: Anniversary – T-Rex Fight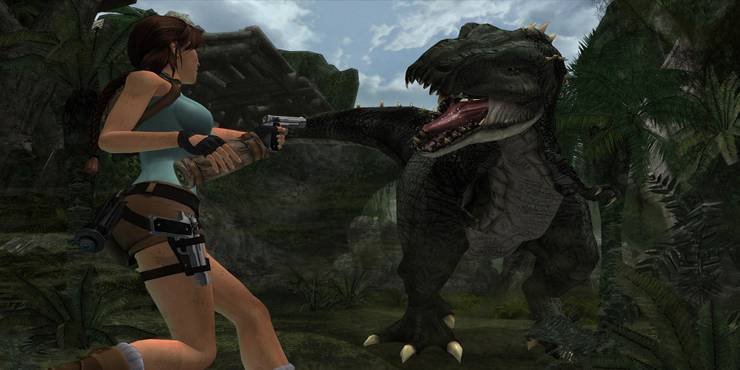 In this Tomb Raider game, famous archaeologist Lara Croft has to find the Scion of Atlantis, a powerful treasure that her father, Richard Croft, was obsessed with. Lara must go on a wild chase through the most remote parts of the world to find the last pieces of the Scion before other soldiers do.
But Lara gets more than she expected when she meets a T-Rex in the Lost Valley in Peru. As soon as the huge thing comes into view, Lara has to run for safety, keeping up with a pack of velociraptors. If you fail to press the prompts in time, Lara will be grabbed and put in the dinosaur's mouth, where it will bite you to death and then swallow you.
Resident Evil 5 – The Plane Fight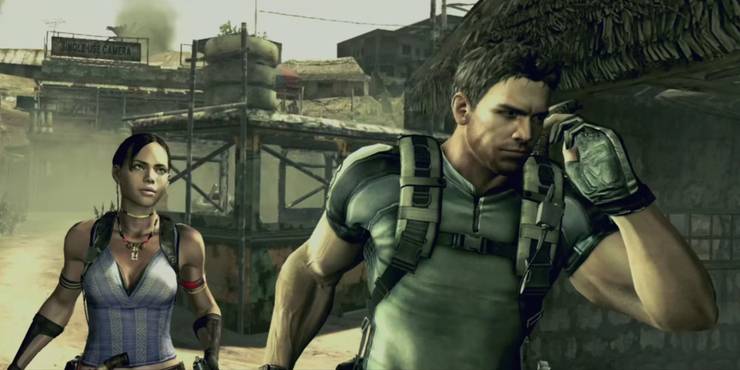 In Resident Evil 5, you play as the star of the series, Chris Redfield, and his new partner, Sheva Alomar, as they probe a terrorist threat in Kijuju, a made-up part of West Africa. Along the way, Chris finds out that Jill Valentine and Albert Wesker, who were both thought to be dead for a long time, are still alive.
Wesker forces Chris and Sheva to fight him in a plane that will drop weapons with the Uroboros virus and do more damage to the world. Wesker and the BSAA agents fight in a number of Quick Time Events (QTEs). But if you miss the prompt that tells Chris to turn off the power for a short time and open the plane's doors, Wesker will just jump over Chris, grab his head, and twist it all the way around, killing him quickly by breaking his neck.
Detroit: Become Human – Rupert's Chase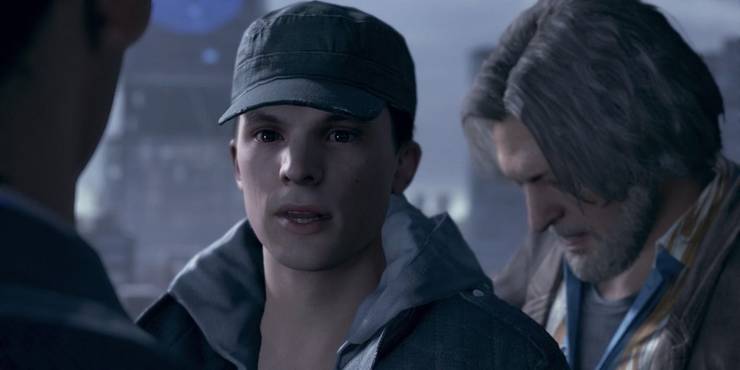 In Detroit: Become Human by Quantic Dream, three androids live in a future world where they are treated like less than humans and are hunted down if they become aware. One of the main characters is Connor, a police officer android who works with his partner, Hank Anderson, to find sentient androids.
Connor has to go on a chase to catch a rogue robot named Rupert. This chase takes him over roofs and through the gardens of the agricultural center where Rupert works. If you miss a Quick Time Event (QTE) at the end of the chase, Connor will land in a gathering area where a huge piece of farming equipment will pull him in and shred him.
Atomic Heart – The Twins' Fight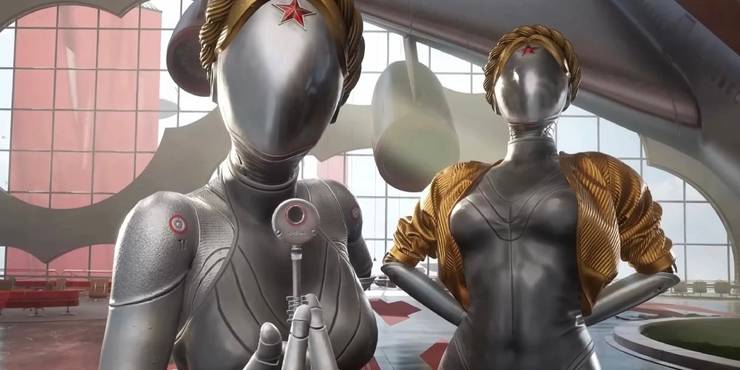 In Atomic Heart, you play as Agent P-3, whose job is to roll out the latest tech updates at Facility 3826, the Soviet Union's most important center for scientific study. But when P-3 gets there, it's clear right away that the technology has gone wrong and killed most of the people there.
At the end of Penalty Kick Online, P-3 has to fight The Twins, which are the robots that protect the facility's head. Even though most of the fight is done with your hands, there are a few Quick Time Events (QTE) thrown in for good measure. If you miss a cue when one of the Twins pins you to the floor and tries to stab you, you will die. If you don't throw her off, she will kill P-3 with the sharp stiletto she pulls out of the heel of her ballet shoes if you don't.
Spider-Man 3 – Fire Escape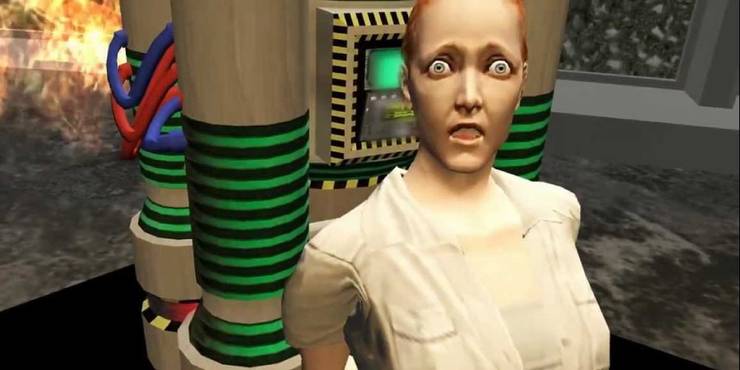 In Spider-Man 3, everyone's favorite web-slinger has to protect the city of Manhattan from four new gangs that are dividing and taking over the city and making people's lives hard. Spider-Man's enemies have also started to get back together, and a new rival is threatening his job at the Daily Bugle.
Spider-Man has to save a scientist who is tied to a bomb from a building that is on fire. This is just one of the many challenges he faces. Spider-Man moves through the building by following directions in Quick Time Events (QTE). But if Spider-Man misses the last urge to reach the woman as flames start to cover the area around her, he does a spectacular belly flop right into the flames. After you fail, the woman looks with wide eyes at Spider-Man's dead body and even whimpers that she's going to die there, which is funny.
D4: Dark Dreams Don't Die – The Plane Sequence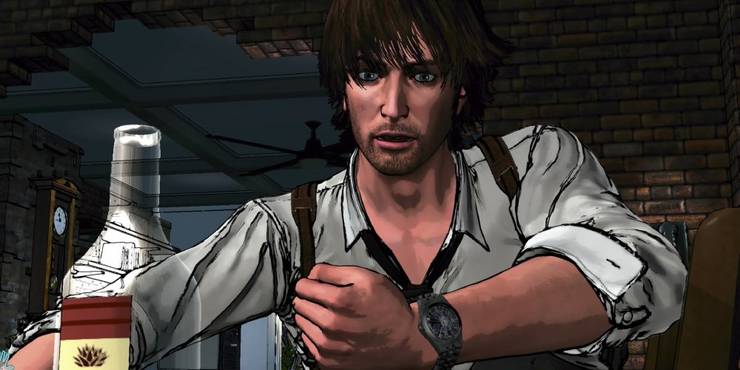 In the graphic adventure video game D4: Dark Dreams Don't Die, you play as David Young, a private detective whose wife was killed and whose death keeps haunting him. He doesn't remember what happened to him, but he can go back in time by interacting with certain key items.
As David's research goes on and he goes back in time, he ends up on a plane with a criminal who is on the run. To catch the bad guy, you have to go through a number of Quick Time Events (QTE) in which David fights his opponent with things he already has. David holding a baseball bat and trying to hit away a ball that is being thrown at him is one of the more noticeable QTE fails in this part. If David misses the prompt, the ball will hit him in the face, causing blood to spray everywhere and David to fall to the floor in a mess.